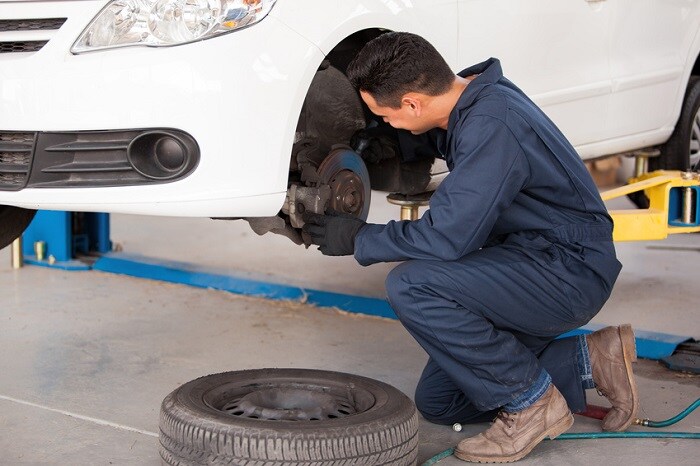 Here at MotorWorld Acura, we're ready to handle all of your automotive needs. That means that we don't just help you find the perfect luxury car. We also help you take care of your vehicle at our service center. Right now we're celebrating National Brake Safety Awareness month. Your brakes are important and you want to make sure that they're in good hands.
The brake system in your vehicle is made up of so many components. Fortunately, our factory-trained technicians know all of them well. Whether there's an issue with your master brake cylinder, brake rotor, or brake fluid reservoir, we've got it covered. If a certain component does need to be replaced, you can rest assured that we only use the most dependable Acura parts.
During National Brake Safety Awareness month, we want to make it even easier to ensure that your brakes are in top shape. If you visit our Acura service center right now, you can save almost $40 on some critical maintenance work. For $215.99, you can get new brake pads and resurfaced rotors. Taking great care of your vehicle doesn't need to cost a premium.
Our recent special isn't the only reason to choose our service center: we make it easy to schedule an appointment with one of our experienced technicians online. We offer a variety of amenities, like shuttle service and a customer lounge with wireless internet. Our state of the art facility makes taking care of your brakes simple and stress-free.
So when you're in need of critical vehicle maintenance, don't delay. Visit our Acura dealership near Scranton, PA. Our expert mechanics are here to ensure that your brakes are in top shape, without wrecking your budget. We hope to see you soon!