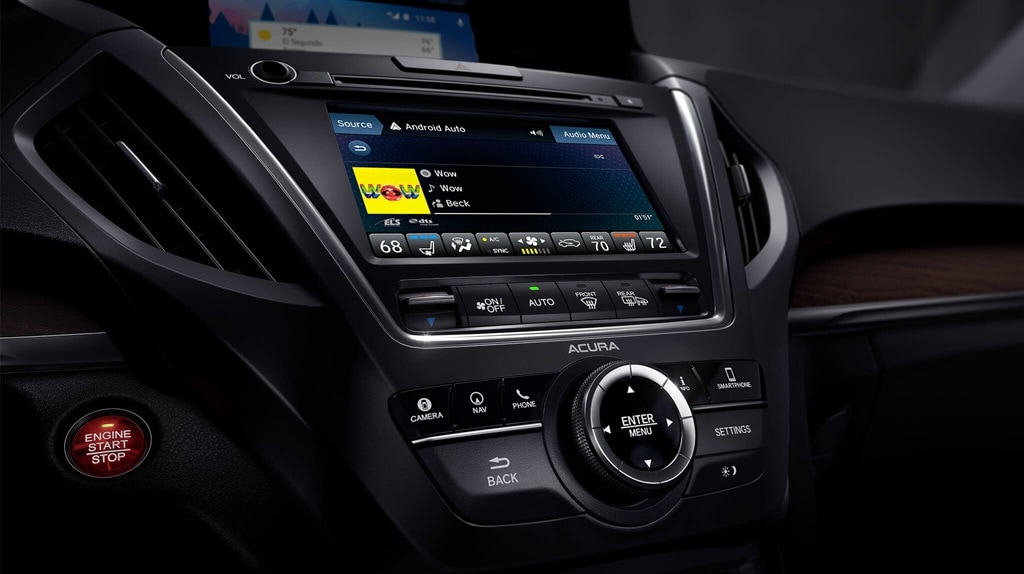 When you shop for a car here at MotorWorld Acura, you know that you'll find cutting-edge technology and unique features once you get behind the wheel. A model like the 2018 Acura RDX offers all of the features you want, and some you didn't even know you needed! This luxury crossover is getting a few upgrades for the 2019 model year, including a new way of controlling the infotainment system.
As infotainment systems add more features and technology, the Acura brand has been working on a way to make sure that its in-car technology isn't causing distracted driving. If you have to take your eyes off of the road to use your favorite features, that's going to pose a big safety hazard for you and your fellow motorists. Acura engineers think that have solved this with the development of a new touch pad for the 2019 Acura RDX.
This Acura crossover will be the first Acura model to receive this update. The main thing that sets it apart from touch pads you've seen on other devices is its one-to-one position functionality. That means that instead of swiping across it and moving a cursor, a position on the touch pad corresponds directly with a position on the infotainment system's screen. Want to select the feature in the upper left corner? Just touch that part of the touch pad. Once you get used to it, taking your eyes off of the road and hitting the wrong selection will be a thing of the past.
So visit our Acura dealership serving Hazleton, PA and find a luxury vehicle that offers the tech you need. Our friendly and knowledgeable Acura dealers will make it easy to find the perfect new or pre-owned model. We hope to see you soon for a test drive!