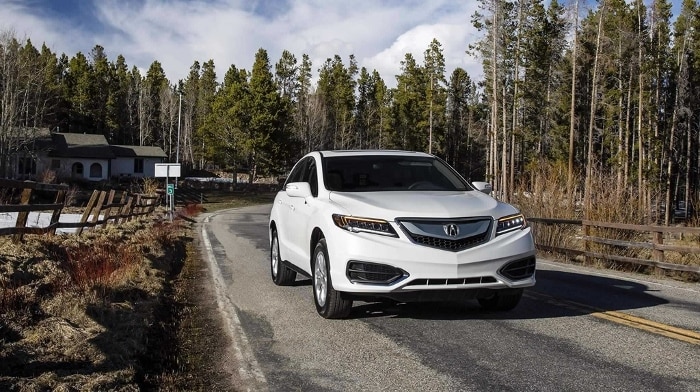 When you visit an Acura dealership, you want to find someone who is passionate about their customers; this is incredibly true of MotorWorld Acura. Whether you're looking for a brand-new vehicle, or need regular maintenance, MotorWorld Acura can help fulfill all of your automotive needs. If you're a camping fan, there are a handful of Acura vehicles in our showroom that'll undoubtedly catch your eye.
The Acura brand is known for creating luxury vehicles that serve car drivers of all kinds. For some drivers, camping is an essential element of their lifestyle. So, when buying an Acura vehicle, it helps to know which model would best serve those who enjoy sleeping under the stars.
For starters, storage space is essential for campers, as you'll need plenty of room for all of your gear and some of your closest camping buddies. One smart choice for Acura car buyers is the 2018 Acura MDX, which offers more than enough space, and a V6 engine that gets 290 horsepower which can make climbing up into the mountains fully loaded a breeze.
If you're looking for something a little more compact, the 2019 Acura RDX is an excellent option. This Acura crossover offers an all-wheel drive model, which can take you off the beaten path to your campsite with little to no stress. When you're purchasing an Acura to go camping, you want something that is reliable, roomy, and powerful.
At MotorWorld Acura we carry a plethora of Acura models that would satisfy even the most trail-hungry camper. Our dealership is located at 150 MotorWorld Dr., in Wilkes-Barre, PA. With our staff by your side, you can find the kind of rugged and spacious Acura crossover that's a perfect fit for you.