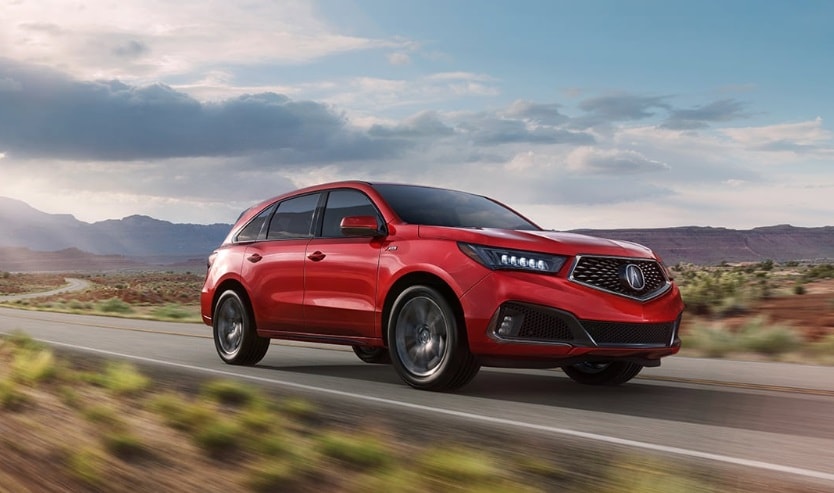 True range-topping performance and premium-level luxury are hard to come by in SUVs nowadays, that is, if you disregard the 2020 Acura MDX. Sleek, stylish, and far from a small-fry, at Motorworld Acura, we're excited to host this new luxury SUV at our Acura dealership. From remarkable power to decked-out amenities, the 2020 Acura MDX provides a driving experience unlike any other
A leader of its class, the 2020 Acura MDX is a three-row full-size utility champion with a slew of premium features to boot. As a pack-leading luxury SUV, the 2020 Acura MDX is no underpowered piece of machinery. Launched forward by a 290 horsepower 3.5-liter V-6 engine, the latest Acura MDX, is more than capable of satisfying even the most performance-heavy driver. With 18-inch wheels and a consistent 9-speed automatic transmission riding in the passenger seat or sitting behind the wheel is a smooth and comfortable experience.
Speaking of comfort, the 2020 Acura MDX gives rear passengers roughly 36 inches of legroom, with 15 cubic feet of cargo behind the third row of seats. If you fold all three rows you'll be able to fill a staggering 70 cubic feet of cargo space, which puts other luxury SUVs to shame. Earning a Top Safety Pick Award from the IIHS, every 2020 Acura MDX comes with some potential life-saving safety tech including automatic emergency braking. Throw in leather upholstery, keyless ignition, an eight-speaker audio system, and an 8.0-inch display with a 7.0-inch touchscreen, and you have an SUV that truly breaks the mold.
If you're looking for a new Acura in Wilkes-Barre, the 2020 Acura MDX should be first on your wish list. While not yet available at Motorworld Acura, we're looking forward to showing our customers just what this vehicle can do, up close and personal.