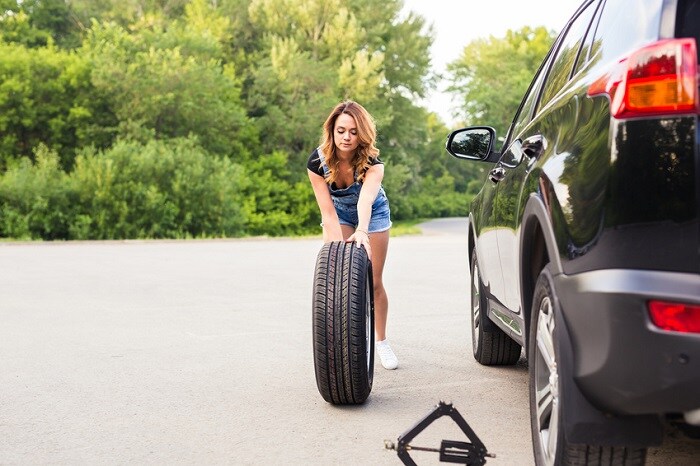 You never know when you can encounter a flat tire, which is why knowing what to do when one occurs can save you a lot of trouble. Our Acura service center team at MotorWorld Acura knows all the intricacies of replacing a flat and are here to give you a few basic tips.
How to Change a Flat Tire
So, you've popped a tire, now what? Well, first things first, you need to find a safe place to pull over and change it. Whether you find a parking lot or spacious shoulder, you want to make sure you have enough room to change the tire safely. Once you've found a good spot, use your car jack to lift the vehicle a few inches off the ground.
Before you begin installing your spare, we recommend checking its air pressure levels, as the last thing you want to do is install a tire that is over-inflated or under-inflated. Once you've confirmed the air pressure of the spare, remove the lug nuts of the flat tire. With the flat removed, slide the spare onto the axle, and use the remaining lug nuts to secure it to your vehicle.
With the spare installed, lower your vehicle, and put the flat in a safe space, as you may be able to repair it depending on what caused the flat. While you may have four working tires, the job isn't done yet, as we recommend you head right over to a tire care expert you trust, such as our Acura dealership in PA.
MotorWorld Acura in Wilkes-Barre, PA
Here at MotorWorld Acura in Wilkes-Barre, we know all there is to know about tire care, repair, and replacement. It is our goal to make sure you keep driving safely so you can continue to enjoy a premium driving experience.