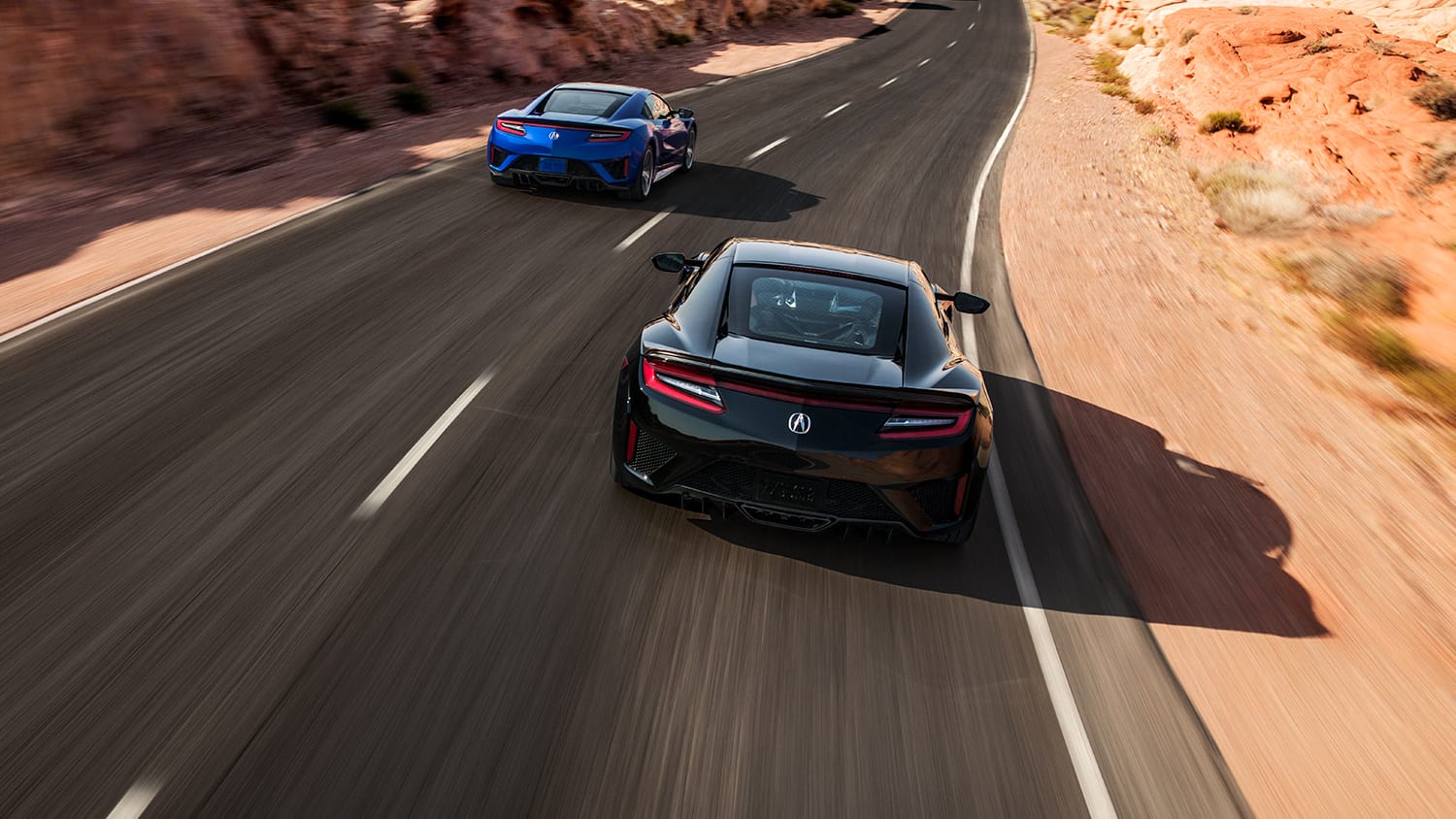 Supreme performance isn't reserved for gas-powered V8 and V6 engines; there are a handful of modern-day vehicles with hybrid electric engines that put gas-powered powertrains to shame, and the new Acura NSX is certainly one of them. While we have yet to welcome the 2020 Acura NSX to our showroom at MotorWorld Acura, our Wilkes-Barre Acura car dealers certainly know all there is to know about this luxury performance car.
The 2020 Acura NSX is powered by a hybrid electric powertrain. While this luxury sports car is already a looker with its sharp edges and low profile, it also is powered by some serious technology that will have your jaw to the floor.
The 2020 Acura NSX is motivated by a pair of turbocharged 3.5-liter V6 engines and three different electric motors that result in a rating of 573 horsepower. So, yes, every 2020 Acura NSX ought to be taken to a racetrack at least once. With that much oomph beneath the hood, the Acura NSX can propel from zero to 60 mph in as little as 3.1 seconds. Throw in all-wheel drive, and you have a vehicle that isn't just fast, but also well-controlled on the road without so much as a stutter.
Not only is the 2020 Acura NSX fast, but it's quiet too. Thanks to that hybrid engine, the Acura NSX can essentially sneak through city streets and neighborhoods all while providing a smooth ride. Speaking of riding in the Acura NSX, this luxury sports car for sale near Scranton, PA is equipped with plenty of high-quality materials that make driving this new Acura car an experience unlike any other.
If you like fast, electric powered, and sleek, the 2020 Acura NSX is the car for you. And while you may not yet find it yet at our Acura dealership, feel free to get in touch with our Acura auto dealers to discuss the details of this great sports car when you visit MotorWorld Acura in Wilkes-Barre, PA.