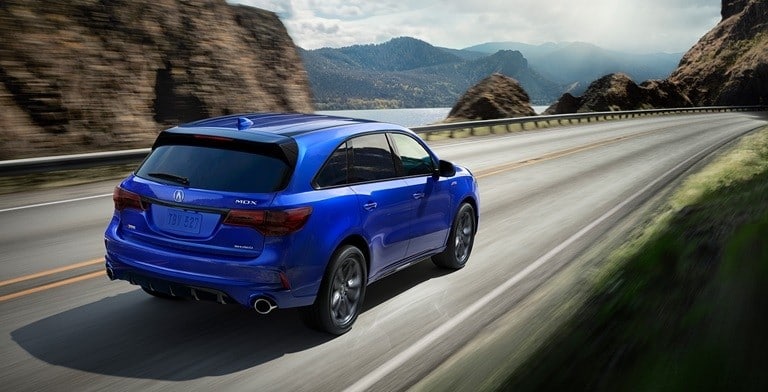 There may be many large luxury SUVs on the market, but the 2020 Acura MDX certainly puts these competitors to shame. Here at MotorWorld Acura, we offer a truly diverse collection of vehicles, and the 2020 Acura MDX is certainly a customer favorite.
2020 Acura MDX Details
The 2020 Acura MDX is a large SUV that, as can be expected, uses a large engine. This beefy SUV is housed by a 3.5-liter V6 that puts out 290 horsepower. Saddled with a nine-speed automatic transmission, as well as a front-wheel drivetrain, the Acura MDX delivers some pretty robust performance when put to the test. And with a hybrid option available, you can enjoy this same top-notch performance while saving a bit of gas.
The interior of the Acura MDX is pretty spacious, giving rear-seat passengers 36 inches of legroom, and offering enough room to seat seven comfortably. This expansive cabin lends for some pretty incredible cargo capacity as well, topping out at 70 cubic feet in total with the rear seats folded flat. All that said, there's more to the interior of the Acura MDX than just the amount of room. The Acura MDX also offers a sprawling dual-screen infotainment system that uses both an eight-inch and seven-inch screen. A three-zone climate control system also comes standard, giving both drivers and passengers the chance to ride in complete comfort.
Drive Home in the New Acura MDX
If you're looking for a large luxury SUV, consider the 2020 Acura MDX. Our Wilkes-Barre, PA Acura dealers at MotorWorld Acura will give you the full scoop of this large SUV, and show how you can drive home in this new Acura with leasing and financing options.