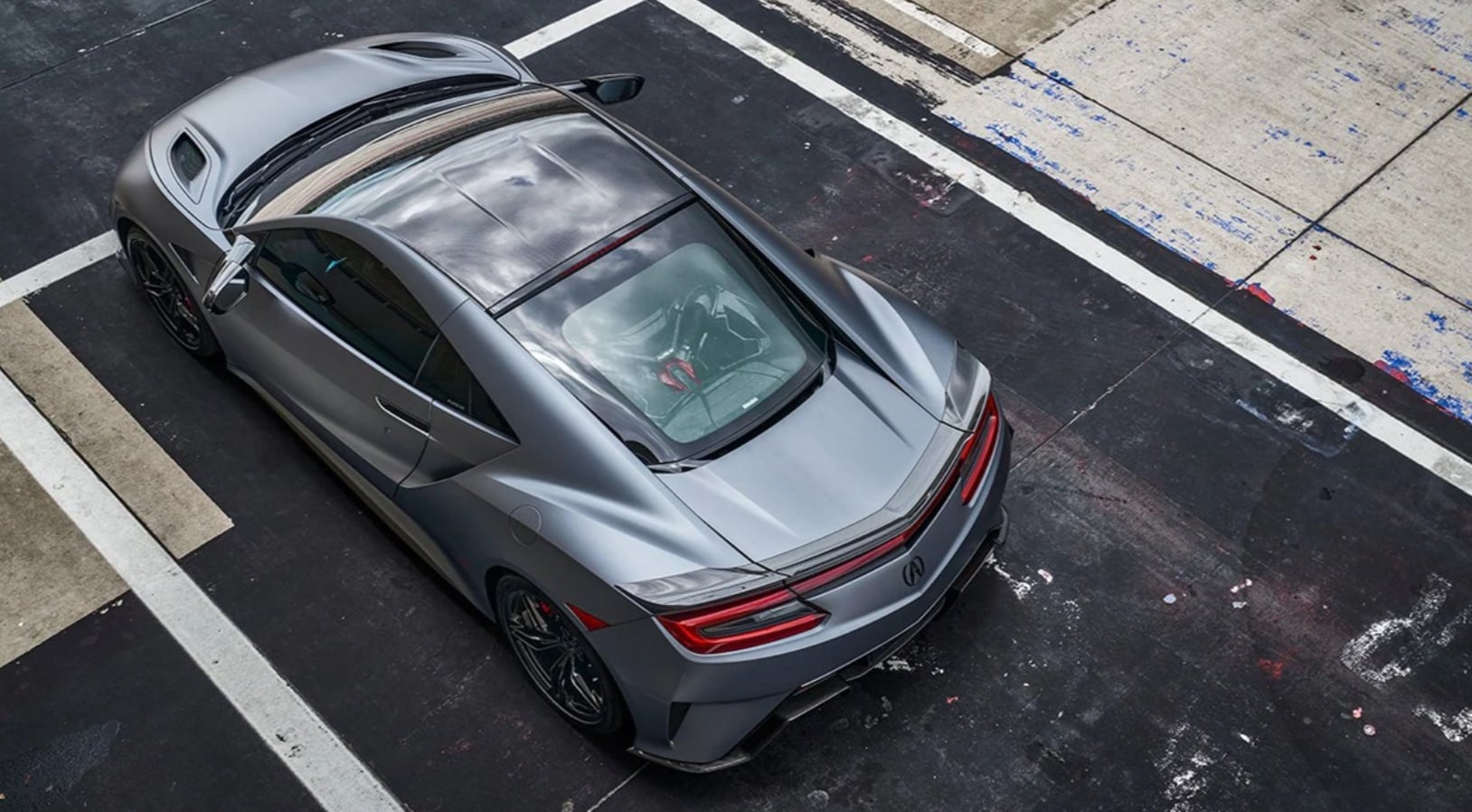 The luxury cars here at MotorWorld Acura offer impressive performance, but the 2022 Acura NSX Type S stands apart from the rest. This stylish supercar has a hybrid powertrain and plenty of horsepower to boast about, and it's available to reserve right now.
A Modern Supercar
The 2022 Acura NSX Type S has a stylish exterior and a luxurious interior, but you expect that from an Acura car. This model still stands out, however, and it's mostly thanks to its hybrid powertrain. This car uses green power, but that doesn't mean it's boring. This Acura vehicle has an astounding output of 600 horsepower and 492 lb-ft of torque! That gives the 2022 Acura NSX Type S a top speed of 191 miles per hour!
This model was already stylish, but it gets a bit of a refresh for the new model year. Longtime fans of the Acura NSX might notice the new front and rear fascias, along with new carbon fiber exterior parts. We also like the GT3 Evo-inspired rear diffuser and the spoiler, which add a bit more style.
This new Acura vehicle also offers Super Handling All-Wheel Drive, so different types of terrain aren't an issue for this sports car. Once you're behind the wheel of the 2022 Acura NSX Type S, you'll also notice how much technology it has to offer. Apple CarPlay™ and Android Auto™ make it easy to sync up with your smartphone and there are two USB ports for charging devices.
Reserve Your 2022 Acura NSX Type S!
If you're interested in the 2022 Acura NSX Type S, talk to our knowledgeable Acura dealers in Wilkes-Barre, PA. We'll tell you everything you need to know about reserving a hybrid supercar of your own. We look forward to assisting you!